---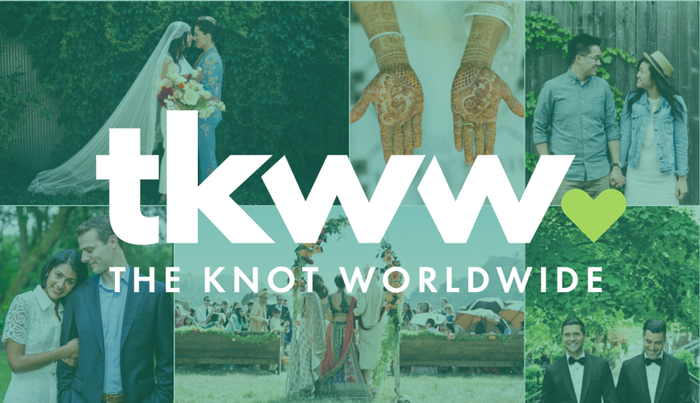 "I've been thinking I need to find more customers online. Can you help me with SEO?" In July 2012, this conversation was sounding more and more familiar to WeddingWire sales reps. Sole-proprietor businesses serving the wedding industry in mid-sized metros were now worried about their online marketing efforts but weren't sure where to turn; that's when we knew the landscape was changing. 
Small businesses weren't the earliest internet adopters, but for the past decade, they have been moving online in droves.  Initially, they needed to build websites and list themselves on horizontal directories like Yelp and Google, but over time they embraced marketplaces in large industry verticals like travel (Booking.com), food services (Grubhub, OpenTable), real estate (Zillow), and insurance (NetQuote). The advent of the smartphone further accelerated the pace of vertical marketplace adoption.  Purpose-built mobile apps now have use-case-specific functionality and content, which consumers cannot find in horizontal directories. As a result, highly successful marketplace businesses have transformed even the most niche-seeming of industries, such as elder care and dog walking. In 2012, we began to see this phenomenon in the wedding industry, which also turns out to be an incredibly large, fragmented market. 
Roughly 2.2 million weddings occur each year in the United States. Creating those events costs over $30 billion, and that doesn't even include money spent on wedding gifts, engagement rings, guest travel and honeymoons. Globally, total spending levels are more than triple this amount. Couples work with an average of 13 different vendors to plan their wedding, including venues, photographers, caterers, florists, bands, DJs, videographers, planners, officiants, and even photo booths.  This adds up to more than 2 million small business owners around the world who make their livelihood primarily on offering products and services to create weddings.
In 2007, Tim Chi, Lee Wang, Jeff Yeh and Sonny Ganguly founded WeddingWire around the idea of aggregating the small businesses that serve the wedding industry into a unified marketplace. Tim, the company's CEO, had just planned his own wedding and realized how painfully difficult the process was. Today, the founding team's focus and tenacity has enabled them to grow the business to over $300 million in revenue and twelve years on, all four of them remain active leaders on the management team.  When Spectrum first invested in WeddingWire in 2012, the company had 140 employees.  By the end of last year, the organization had grown to seven offices on four different continents.  Millions of couples now use the company's websites and mobile apps to plan their weddings each year across North America, Europe, Latin America, and India.
On December 21, 2018, we kicked off what we believe will be the company's most exciting chapter when WeddingWire completed a merger with XO Group, the parent company of The Knot.  The Knot was the original online pioneer in the wedding category, and its site and apps continue to be the most trusted and highly visited sources for engaged couples in the United States.  The combined company, which is  named The Knot Worldwide, will provide couples with a single source to plan their entire wedding, from setting up a personalized wedding website and guest list, to identifying and selecting all of their local vendors, researching inspirational wedding ideas, creating and managing gift registries, building a seating chart, sharing guest photos, and arranging their honeymoon. The combined business, with over $300 million in revenue last year, has the scale, leadership and resources to accelerate product innovation globally.
We have been privileged to have had a front row seat to the company's explosive growth, from when it was generating just a few million dollars in revenue, to where it stands today. After seven years of working together with Tim and the rest of this exceptional team, we're thrilled to continue our partnership as together we embark on the company's next chapter.
For more information on The Knot Worldwide, please read the press release.
---
The specific companies identified above may not represent all of Spectrum's investments, and no assumptions should be made that any investments identified were or will be profitable. View the complete list of our portfolio companies.